Virginia Vale Homes for Sale in Denver
If you're checking out neighborhoods in Colorado, you won't want to miss the Virginia Vale neighborhood in southeastern Denver.
Also known as Washington Virginia Vale, this community has a population of 19,970, and is home to George Washington High School, McMeen Elementary School, and Place Bridge Academy.
It is close to the community of Glendale and people in the area can easily walk to the park, restaurants, coffee shops or shopping. Virginia Vale is also home to the Mexican Consulate, Peruvian Consulate and Guatemalan Consulate.
The boundaries of Virginia Vale are irregular but can be broadly defined as south of Alameda, north of Cherry Creek South Drive, and east of Quebec. District 5 ends at Tennessee Avenue, just north of McMeen Elementary School. The rest of Virginia Vale is located in Denver's District 6.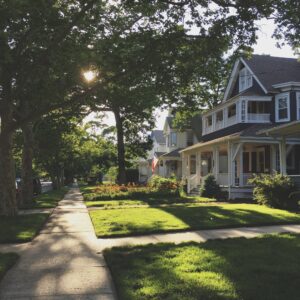 Virginia Vale Real Estate
Real estate in Virginia Vale is more affordable than many other neighborhoods in Denver with a median home value of $358,507. The area has large trees and mature landscaping, making it a naturally beautiful community.
While there are real estate listings for condominiums, townhomes and single-family houses for sale, the majority of residents in Virginia Vale rent their homes for an average of $1,325 a month.
Virginia Vale is rated #12 out of 75 as being one of the most diverse neighborhoods in Denver, according to Niche.
There are currently only five real estate listings in Virginia Vale. The most inexpensive listing is a two-bedroom, two-bathroom townhome near the Cherry Creek Bike Trail. With 944 square feet, this townhome is coming soon with an asking price of $299,000. Next up is a two-bedroom, two-bathroom condominium, with 1,145 square feet in Four Mile Village. This condominium is priced at $345,000.
Also currently listed is a nice and bright, two-bedroom, two-bathroom townhome with 1,328 square feet in the Windsong Subdivision for an asking price of $354,900. Making a jump into a beautifully updated, five-bedroom, five-bathroom home, with 3,326 square feet, in the Sun Valley Subdivision, is a single-family home listed at $849,000. Lastly, there is a land development opportunity for four contiguous residential homes listed in Winston Downs for $2,200,000.
Things to see and do
Sign up for FREE e-mail updates on current Homes for Sale in Virginia Vale neighborhood located in Denver, Colorado.
If you have any questions, please contact us at any time.
Chuck Gonzalez
Licensed Broker Associate, Realtor
303-507-MOVE (6683)

Note: if no homes are listed below, this means that are none available at this time. Please use the sidebar links to search in different neighborhoods or click the advanced search to create your own custom search.